Fashion is a kind of a religion for me, which is why there's a period within the year, I get quite excited to review the latest updates in the field. Usually, I start checking out the online fashion magazines to learn the newest fashion trends at the end of the previous year, but sometimes, a whole new bunch of new tendencies arrive at the beginning of the specific year.

My own opinion about the latest 2019 fashion trends focuses on the final idea that this year we are going to look quite brighter, more different than ever and the best news is that there's a new fashion trend for every taste or personal preferences. Though, what I would like to do in this article is to list you the very best tendencies I have discovered for this summer. Here are the top summer fashion trends I genuinely like, and I believe you are going to fall in love with once you find out them in the stores or the high fashion runaway shows…
Top 8 Summer Fashion Trends I Truly Like

Neutral earth shades
Neutral earth shades seem to be on the top of the chart for the hottest 2019 fashion trends. These fantastic colors are admired by women as they are very easy to be found, combined with all the pieces of clothing you've got from the previous year and what is more critical – neutral shades let the natural female beauty stand out without being suppressed by some extraordinary accents in the outfit.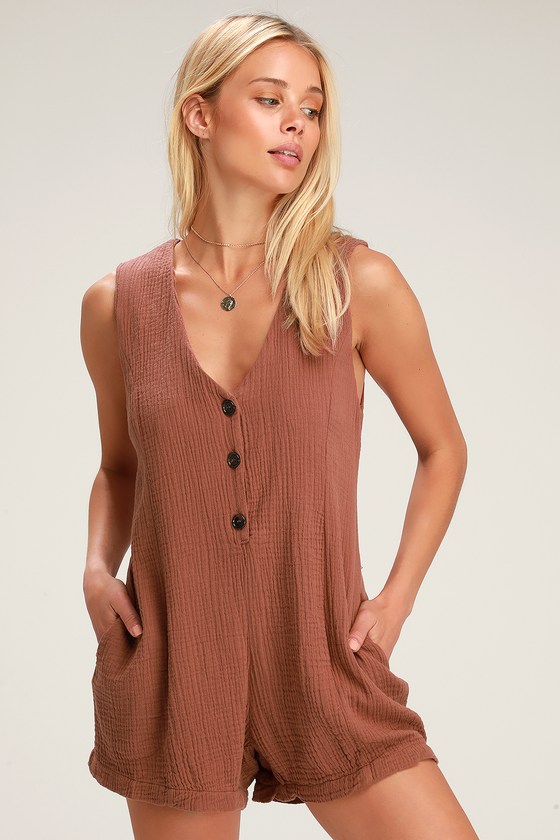 Camille Rust Brown Sleeveless Romper – Lulus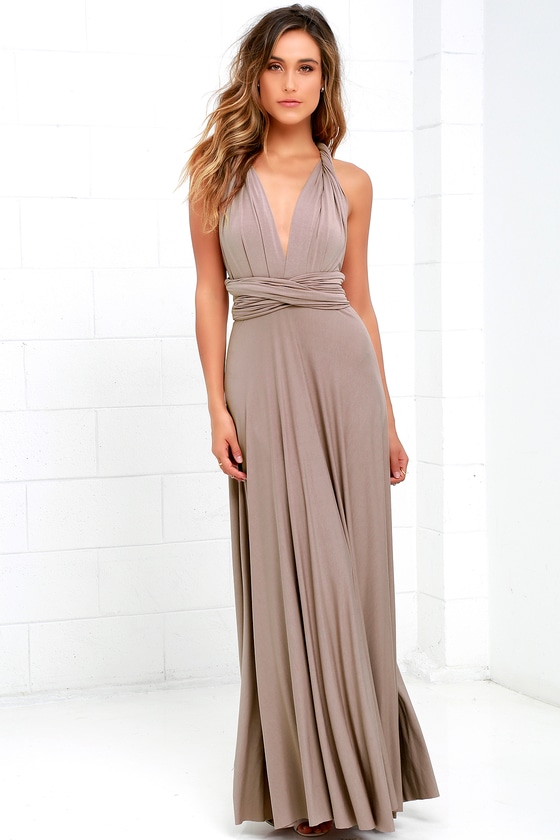 Tricks of the Trade Taupe Maxi Dress – Lulus

Tassel Cage Brown Ankle Booties

Polka dots
Polka dots are those ornaments you might find in many fashion stores during this year. As a top 2019 fashion trend, this clothing decoration is a bit retro, quite charming and very intuitive. What do I a mean? I mean there's no need to mix match lots of elements to get your fashion outcome extremely appropriate. All you need is to pick up a bottom, or a top in polka dots and the rest of your outfit can be both: neutral or extra bright and attractive. On mandatory, consider the idea of wearing colorful dresses with polka dots during the summer – it's an awesome style to show on your own body this gorgeous fashion trend.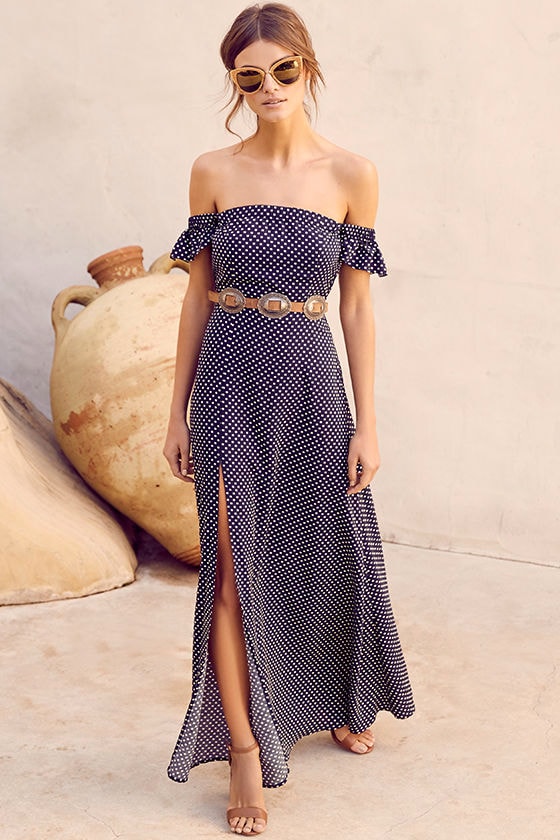 Dream Love Navy Blue Polka Dot Off-the-Shoulder Maxi Dress – Lulus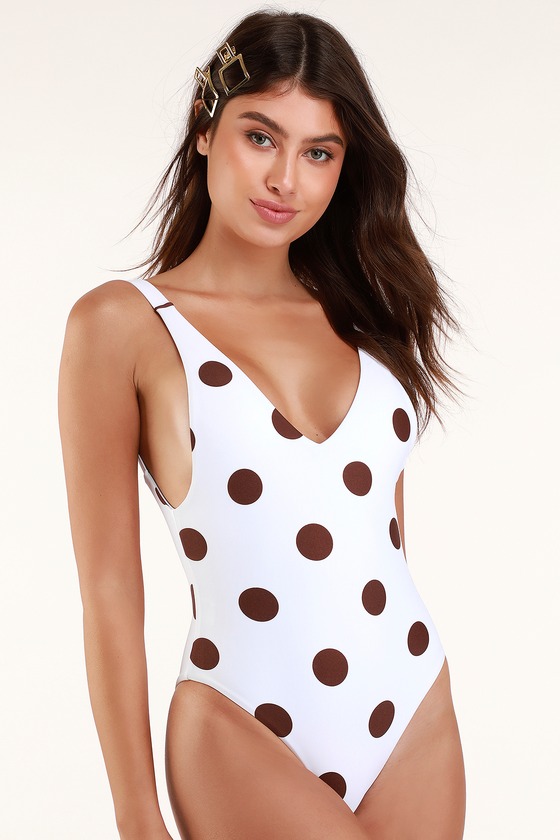 Sahara White and Brown Polka Dot One-Piece Swimsuit – Lulus

Stand Collar Polka Dot Long Sleeve Womens Blouse
Neon colours
Neon colors represent the loudest and most florid 2019 fashion trend. I add green, pink, orange and yellow shades in this category with one very significant particularization: you should be very attentive when adding anything neon in your outfit. Note that in your everyday look the neon element should be only a small accent, while in your top fitted office clothing style neon must be either a tiny accessory or a clothing piece with neon decoration. Hence, when it comes to a fabulous party or evening outfit, feel brave enough to get out of your house in a fully neon dress or two-piece clothing style!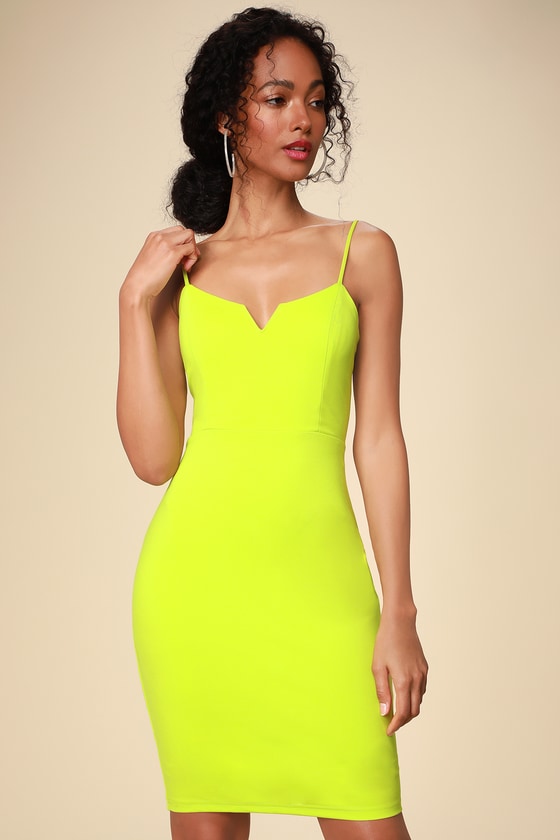 Gianna Lime Green Sleeveless Bodycon Dress – Lulus

Neon Buckle Stiletto Heel Pointed Toe Neon Womens Pumps
The yellow
Not neon, but still bright and shiny enough, the yellow shade is another fashion trend I would like to mention. Usually, we accept this color as the most appropriate shade for our summer outfits. Though, with the growth of its popularity this year, we find fantastic winter and autumn clothes in yellow, too. Thanks to this 2019 fashion trend, I found amazing wool coats in sunny yellow to cheer me up in the coldest days of the year. On the other side, it's finally time for some bold movements in our outfit modification – such as adding a pair of straight yellow pants for autumn and why not a whole knitwear tunic in yellow with some extra bright yellow sneakers!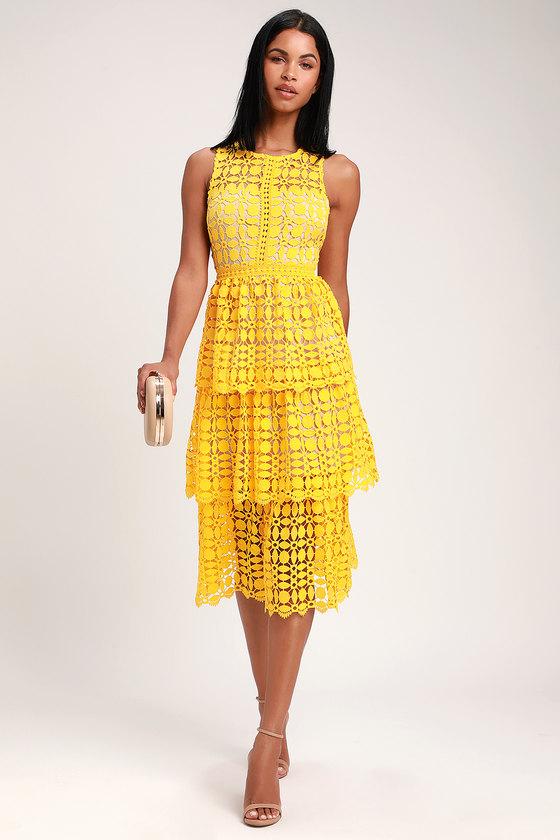 Larissa Yellow Crochet Lace Sleeveless Midi Dress – Lulus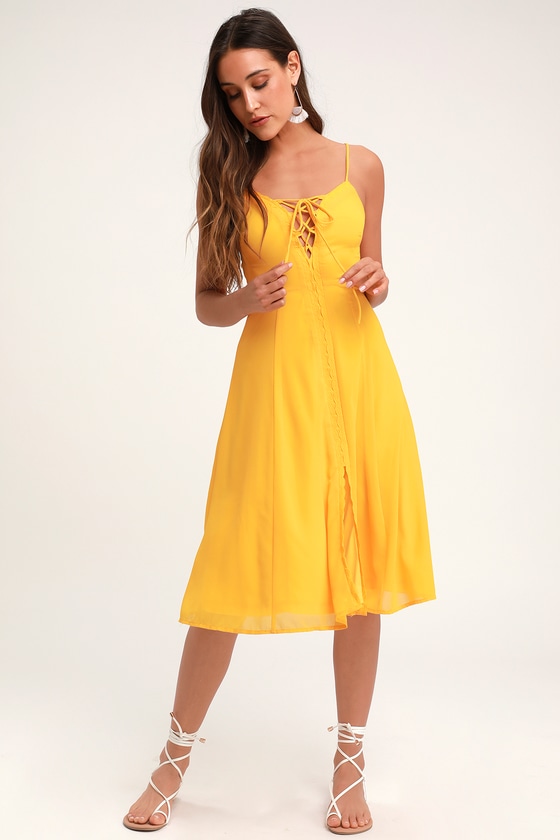 Don't Steal My Sunshine Golden Yellow Lace-Up Midi Dress – Lulus
The blue 2019 fashion trend
Meanwhile, there are lots of universal colors that are in fashion this year, too. For instance, the blue 2019 fashion trend is something I am thankful about as walking down the rainy streets in the autumn with yellow every day is a mission impossible. The blue fashion trend, though, is something you need to be careful about. The trend requires from you, girls, is to wear Clearwater blue when you select dresses, outwear items, shoes for the summer and your top accessories to wear – earrings, bags and scarves. Meanwhile, there's another blue fashion trend with brighter essence – the princess blue, which is more royal, vivid and stunning. This vibrant blue nuance is a fantastic choice for your office outfit – jackets, blazers, modern pencil skirts, etc.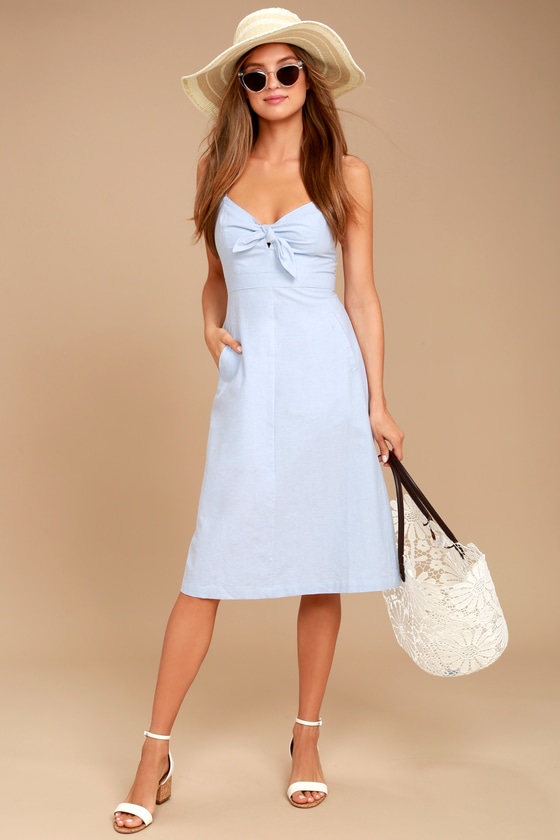 Ain't No Other Light Blue Chambray Midi Dress – Lulus
The fringes
Speaking of accessories, they are going to be very Boho-chick styled this year. The fringes represent one cool 2019 fashion trend I am totally in love with. We find teen-like earrings with fringes, brilliant long necklaces with fringes and even mini or clutch bags decorated with textile fringes to spice out your outfit when you are in a entirely universal black and white or one-shade outfit.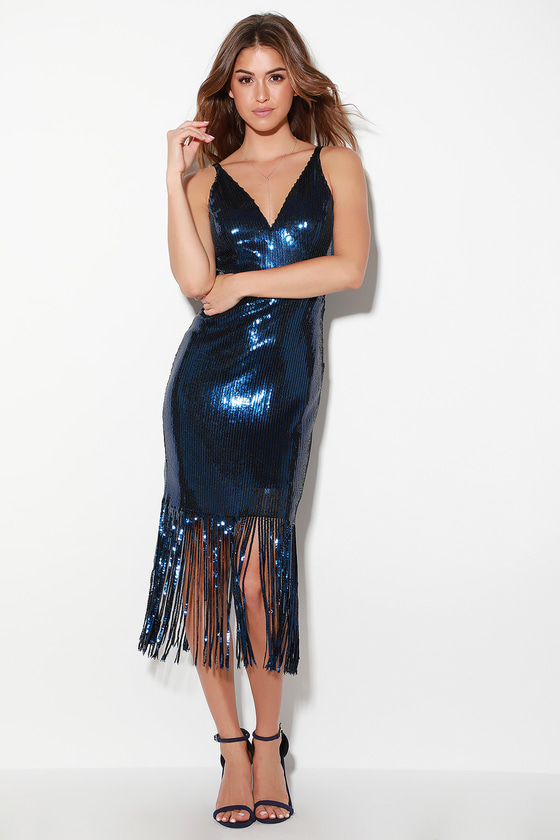 Frankie Navy Blue Sequin Fringe Midi Dress – Lulus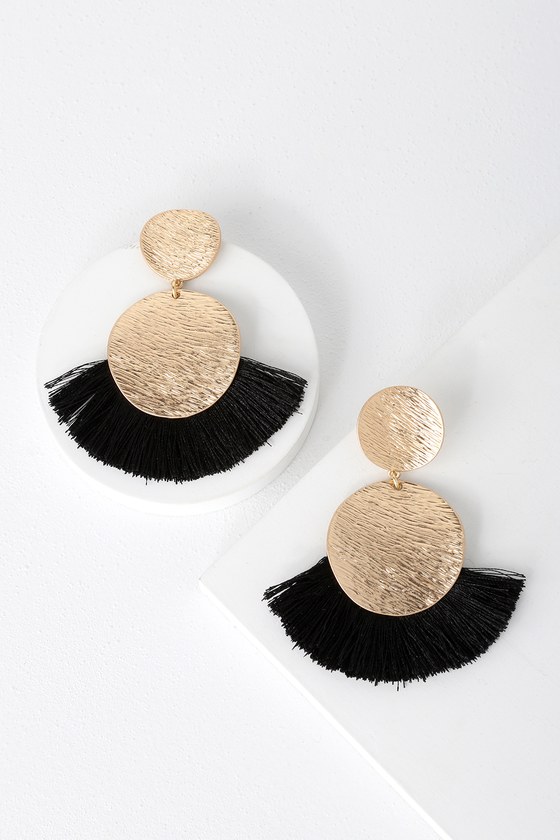 Huge Fan Gold and Black Fringe Earrings – Lulus
Hair accessories
And here's one more fashion trend for the accessories in your modern 2019 wardrobe – hairpins and all type of hair accessories in bright shades and any kind of a rich decoration. If you want to look fantastically good with this on your head, though, do not underestimate the condition of your hair. For this purpose, on mandatory, check out my self-love tips for healthy, shiny and strong hair, girls. They would be a good start for the mission called "the perfect hairstyle". xoxo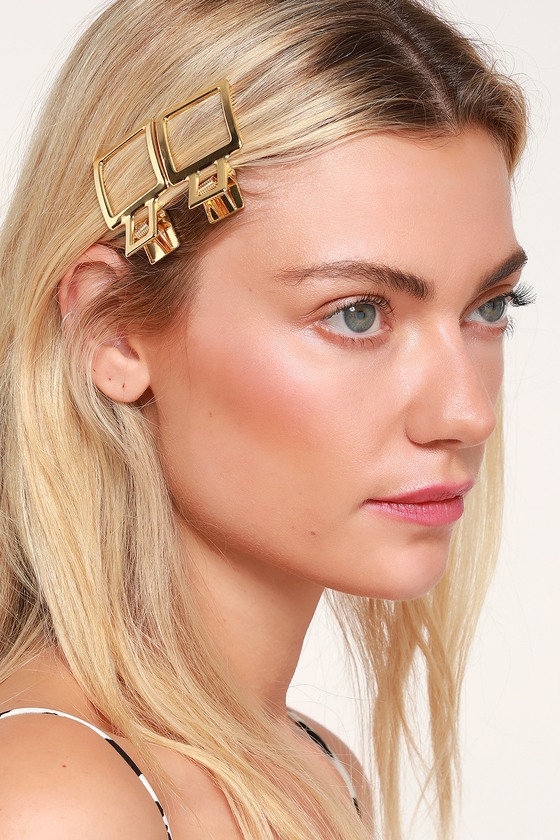 Lucky Girl Gold Square Hair Clips – Lulus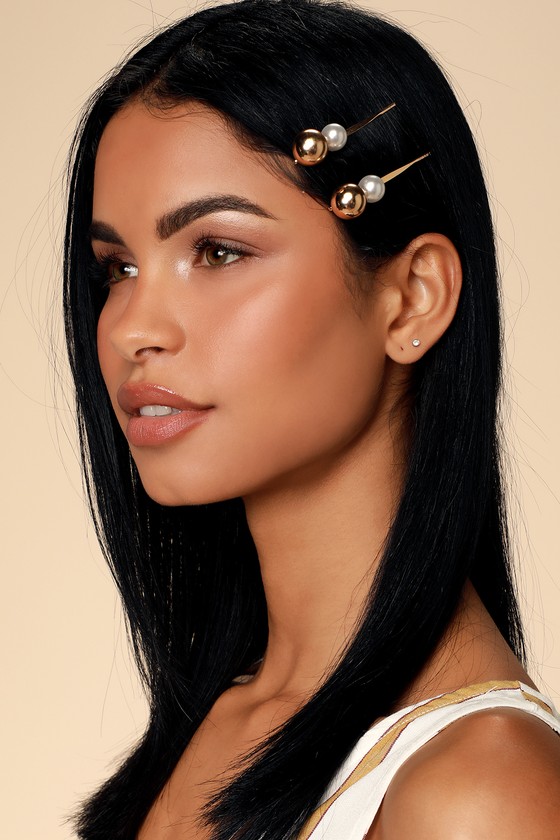 Shellee Gold and Pearl Hair Pins – Lulus
Coral shade
Last, but not least let's talk about the colour of the year. As you might probably know, every single year there's a pick for the shade of the year. And this shade is in 99% of the cases mentioned or a primary focus in the 2019 fashion trends. The 2019 tone is the coral shade. A bit orange, quite screaming and bright the nuance is recommended for those outfits you want to be outlined against the crowd. So, dear girls, get yourself one coral evening dress this year if you want to be called the "the fashion queen" at least once within the next 12 months.

Love Poem Coral Orange Lace Dress – Lulus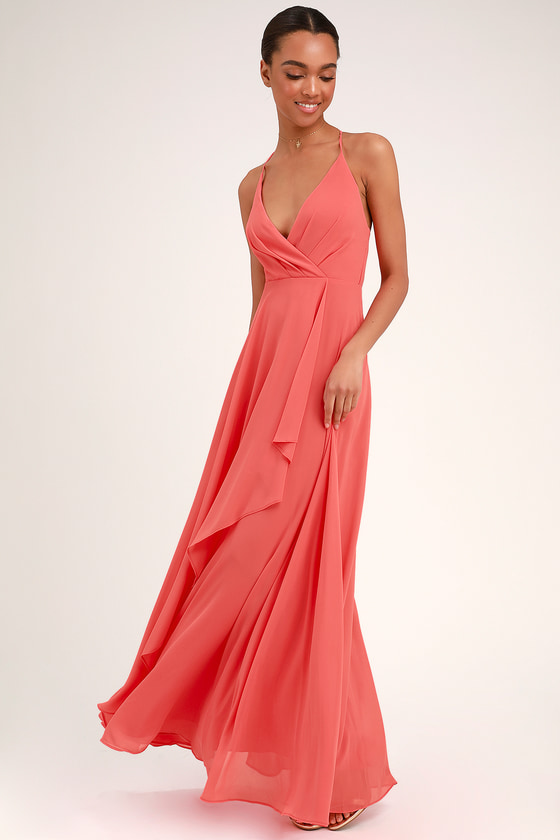 Love Forever Coral Pink Backless Maxi Dress – Lulus
" This post contains affiliate links and I may receive commissions for the purchase made through this link at no extra cost to you. These are the budget-friendly online shops I used and recommend. "